Well, well, well, here's trouble. Look what the cat dragged in! That's right – it's my Supercoach team, left dead and twisted and toyed with right on the doormat. It's a work of art, in a sense, and I'm impressed that a humble man such as myself is capable of making so many mistakes in such a small team. But alas, the time for tinkering is done and it's time to shove this bad boy in the oven and char it until it no longer resembles anything known to humanity.
So let's get stuck in, shall we? People keep saying the rookies are subject to change, and while mine kind of are, most of them also aren't. We'll delve into why exactly some of them are locked in stone once we actually get to the lines which have rookies on them, which will be in a little while.
DEFENCE
Well HELLO, don't you just look an absolute treat my darling. Lloyd. Ryan. Laird. Daniel. Short. None of them really need elaborating on individually – except maybe Luke Ryan, who I don't have a huge amount of rationale behind aside from him not playing a key position role and that I really like him. But anyway – I want you to look at that backline, take it in. It looks like a luxury, yeah? The Supercoach equivalent of lying on a beach in the Pacific, hearing the waves lap at your feet. Newsflash – if you're not going this deep in the backline, you're gonna have a bad time this year.
LISTEN: Lek and Patch sit down for their final thoughts before season 2021
Panic. Shake yourself out of imagining what it would be like to be living this life and scramble to make it happen. The rookies aren't coming to save us come round one. Not in the backline, sunshine. We're on our own, and you either fork out of flounder. Lachie Jones won't be consistently playing in that Port Adelaide side.
Jacob Wehr may as well not exist. Will Gould is a myth. Jacob Koschizkte will play, sure, but he'll score 30 more often than he breaks the 70 barrier. Tom Highmore… should play? We think he's in the 22 over Jake Carlisle? Maybe? Jordan Butts is in the best 22 at Adelaide with a plethora of other injuries butts we don't know for sure (see what I did there?). WAKE UP. It's a crisis down back and you're gonna have to do something about it now. I'm looking at this now thinking it might not be deep enough. Panic.
MIDFIELD
Bam. Points. Right in the face. Someone's been saying Lachie Neale's had a rusty preseason, but he's come out this week and said he's feeling better than he ever has before. Lock. Clayton Oliver has scored below 80 four times in his last 96 games. Hasn't left my side and probably won't for the next 10 years.
Jack Macrae scores points for fun and Zach Merrett is definitely not in a contract year and definitely doesn't have to play better than his normally exemplary level of football to attract a new suiter when Essendon isn't rubbish and finishes 19th this year. Patrick Cripps is good and value.
Why five premiums? Because I like them all, and, truth be told, I don't rate the midfield rookies as much as I'd like to do some scoring. Tanner Bruhn will play as a forward, as will Tom Powell. Errol Gulden might work his way into the system, and Connor Downie hasn't set the world on fire from a scoring potential just yet. Thus five midfield premiums.
Now astute readers (namely, everyone who can add numbers together) will be starting to get confused at best and incredibly gravely concerned at worst about how cash-strapped the rest of my side is and to those people I say: don't worry, it's worse than you think.
RUCKS
Oh come off it, you knew this was coming. I spoke about it on the podcast and while I said I didn't want to start without Grundy, I came to realise that no, we won't have the rookies elsewhere. We may as well make use of two of Flynn, Meek and Hunter while we can to put 70s on the field instead of 40s from small forwards or – worse – donuts in defence. I've gone with these two rookies because I think they'll play for longer than Hunter, with Flynn having job security for a few months with Preuss out.
It means I start without Grundy, sure. But it lets me bring in Macrae in the middle, make more cash than I would with a… McNeil? There aren't rookies leaping out at me in the midfield. In the ruck line there are enough that I considered not starting Max Gawn for half a second before remembering he'll average 160 in his first six games.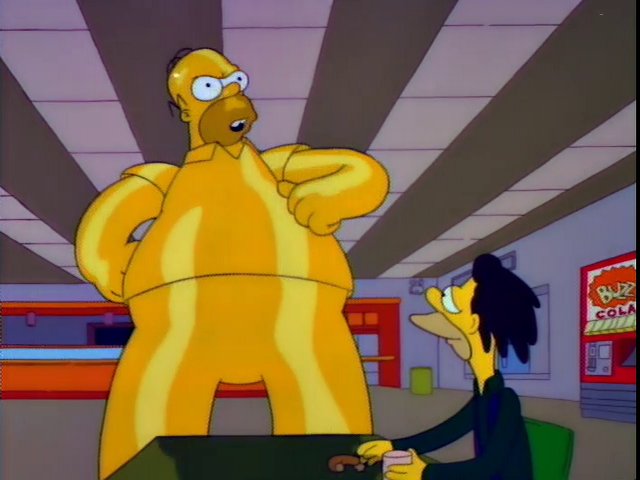 I've seen and heard some very clever strategies about starting Ben McEvoy down back to swing into the ruckline in case of emergency which is all very good and well and is terribly smart until you remember that involves starting Ben McEvoy. What's my break glass in case of emergency plan? How do I avoid making a million trades in the ruck? I don't have one. You don't need one, you absolute pelican. It's like upgrading any other line and it's not scary or difficult or hard and back in my day we did for years and years in a row and we were fine. Kids these days and their mollycoddled ways of 'set and forget'. Way back when we'd tie an onion to our ruck's belt, which was the style at the time….
FORWARDS
I know I know I KNOW, OKAY. I KNOW. If anyone hops into the comments and @'s me a joke about "bUt YoU fOrGoT tHe FoRwArD lINe", first: allegedly I'm an expert at this thing, second: I have a plan, third: I'm a big boy now mum shut upppppp and fourth: shut up I KNOW OKAY. THIS IS BAD.
Patrick Dangerfield has an old man injury and an interrupted preseason and is playing for a club which has come out and actively said they're going to rest players through 2021. He's the only premium in this line. Jye Caldwell is playing for a club I hate (and love, sometimes) and something in my gut is saying he'll be thoroughly whelming as a 350k option. But they'll average 200 between them. And then it's rookies all the way down, and oh boy is that a long way.
But you know what? It goes even longer. Braeden Campbell, Alec Waterman, Tom Fullarton and James Rowe will play, but if Miles Bergman and Chad Warner aren't named, there are a bunch of other options. Harry Jones. Ollie Henry. Ely Smith is in line for a run with Rayner out. Josh Treacy will play at some stage regardless of if he's suspended or not. If it does truly get desperate, Dangerfield becomes Dusty and Nik Cox or Archie Perkins come in. THIS IS WHERE THE ROOKIES ARE. That means this is where we have to pick the rookies.
Is this designed to make you have a last minute panic about your team's structure? Do I want you to undo months and months of tinkering with your side? Goodness no. I'd never wish that on anyone. Do I think you should panic and scream and run about a bit wearing a saucepan on would head until you run into a wall anyway? Look, I don't want to be dramatic but, yes I would Ken.
Alright you filthy animals. There it is. One mid-pricer in total, because I still think guns and rookies is the best way to play this game and you pick up your mid-pricers as you go.
ESSENTIAL: CHECK OUT EVERY PRESEASON TOOL HERE
Will it change between now and lockout? Probably. Will it change substantially? Not likely. Will I cave and bring in Grundy? It's getting less and less likely with each hour. Will I renege on my doomsday prophesying about the backline? Not on your damn life, even if there are 12 of them named in round one. You'll be prying Jayden Short at D5 from my cold, dead hands. So by round five.
Best of luck, community.